A Disturbance in the Force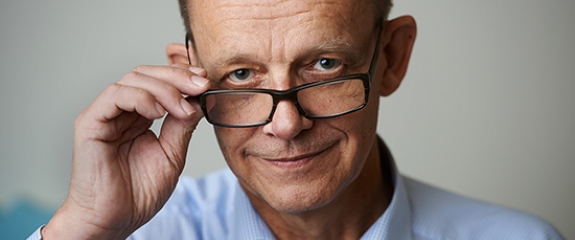 Sadly the news has been released today that Professor Hans Rosling, who garnered a reputation as the 'Jedi master of data visualisation', has died at the age of 68. Professor Rosling, who was diagnosed with pancreatic cancer a year ago, passed away in Uppsala in Sweden.
A professor of global health at Sweden's Karolinska Institute, Professor Rosling decided to 'drop out' in 2007 to devote his time to Gapminder, an online tool he devised that empowers users to create their own data visualisations. Professor Rosling entered the public consciousness in 2006 after showcasing his unique approach at a conference organised by TED, the forum for new ideas. The presentation can be found here. Professor Rosling staged a 20-minute presentation entitled 'The best stats you'ver ever seen' - that was so original and unforgettable that he was forced to pause his lecture at time to wait for applause and laughter to die down. For us, his most enjoyable, insightful and stimulation presentation was his 'Joy of Stats' screend by the BBC in 2010.
Many people across the world have paid hommage to his legacy. Carl Bildt, the former Swedish prime minister, said: "In a time of doubt and pessimism, Hans Rosling made human progress across our world come alive for millions." He may be gone but his inspiration can still be found in the form of his many presentations. Other presentation frequently viewed include: New insights on poverty; How not to be ignorant about the world; Let my dataset change your mindset.