Ethics approval for first COVID human challenge study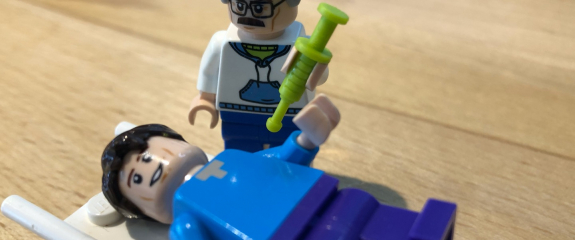 Ethics approval has just been confirmed for the UK will be the first country in the world to run a Covid-19 human challenge study.
The first Covid-19 human challenge study will begin in a few weeks. Researchers will expose up to 90 young and healthy volunteers will be exposed to Covid-19 in a safe and controlled environment. The aim is to increase understanding of how the virus affects people. Backed by the UK government investment, the first-of-its-kind study for this virus will investigate what is the smallest amount of virus needed to cause infection. This will give a clearer understanding of the process of infection and is hoped will help support the pandemic response and aid vaccine and treatment development.
Safety is paramount and so the virus characterisation study will initially use the version of the virus that has been circulating in the UK since March 2020. This strain is believed to be of low risk to young healthy adults. The effect of the virus on volunteers and will be closely monitored.
This is a first step in planning similar trials in vaccine candidates to identify the most effective and target their development. Data from this study will immediately facilitate the challenge model to be used for vaccine efficacy testing as well as to answer a wide range of fundamental scientific questions that are not feasible with traditional field trials, such as exactly what type of immunological response is required to confer protection from re-infection.
Researchers are encouraging people aged between 18 and 30 years old, who are at the lowest risk of complications resulting from coronavirus, to volunteer for the study. Volunteers will be compensated for the time they spend in the study.
Dr Tim Hardman, Managing Director at Niche Science & Technology, said: "We are delighted that this unique study has been given ethics approval and are proud to be playing our small part in this partnership which is expected to advance understanding of COVID-19."
Business Secretary Kwasi Kwarteng has said: "Researchers and scientists around the world have made incredible progress in understanding Covid-19 and developing critical vaccines to protect people.
Chief Investigator Dr Chris Chiu, from Imperial College London, said: "We are asking for volunteers aged between 18 and 30 to join this research endeavour and help us to understand how the virus infects people and how it passes so successfully between us. Our eventual aim is to establish which vaccines and treatments work best in beating this disease, but we need volunteers to support us in this work."
People can express an interest in taking part in this research at https://ukcovidchallenge.com/