Expanded 'No-Deal' Brexit Preparations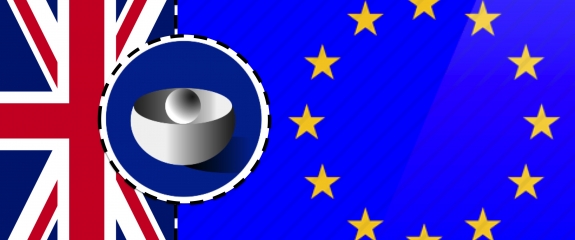 However you may feel about the way political leaders have turned Brexit into a shambles, you can't criticise the pharmaceutical industry for not preparing. 
Drug companies have been working with Whitehall in the event of a no-deal Brexit and a catastrophic split requires extreme measures to maintain medicine supplies. In an industry that has been working hard to increase openness it is believed that as many as 26 orgaisations have been persuaded to sign 'gagging orders' that bar them from revealing information to the public. Figures show that 16 drug companies and 10 trade associations have been asked to sign non-disclosure agreements (NDAs) which prevent them from revealing any information related to contingency plans drawn up with the Department of Health and Social Care [1].
At least one government agency has adopted a more sensible approach. The UK's Medicines and Healthcare products Regulatory Agency (MHRA) has been openly talking with its industry partners since negotiations began. Notably, these discussions and their engagement have even been formalised in the scientific meetings and the literature [2]. Perhaps a level of openness the rest of Whitehall could take a lesson from.
Yesterday (3 Jan 2019), the MHRA expanded its previous position on its 'no-deal' Brexit Preparations for Drugs, Medical Devices, issuing new guidance and further clarification on key regulatory positions in case of a 'no-deal' scenario as Brexit threatens to turn into a national catastrophe.
The 14-page guidance document explores the current and possible future regulatory position for medicines and medical devices coming into the UK market, as well as the conduct of clinical trials in the UK [3]. The current document was informed by responses to the MHRA's October call for industry opinion on how existing legislation and the regulatory pathway for drug development might need to be modified if the UK and the EU fail to achieve a workable deal before March.
Throughout 2018, the MHRA engaged with stakeholders, stressing the importance of the role it hopes to continue to play in the wider European regulatory environment even if ongoing negotiations between the UK and the EU fail to establish a workable deal. The agency has, yet again, demonstrated great forethought in proposing arrangements to modify regulations under a no-deal exit. Observers might be forgiven for thinking this indicates little confidence that Parliament will approve the deal negotiated with the EU.
In providing clarity around any preparations for post-Brexit scenarios the MHRA goes some way to easing industry concerns, though its guidance continues to be rather bleak. It adds another level of complexity for many working in the industry who start the new year adding another regulatory document to their training requirements. A set of MHRA guidance documents was posted in August to help the industry prepare for Brexit's implementation (set to be complete by December 2020). With MHRA's release in October 2018 of a Brexit no-deal guidance for clinical trial sponsors, the nightmare scenario was still considered an 'unlikely' conclusion and the agency intended to achieve a deal by autumn.
Yesterday's industry guidance focuses exclusively on a 'no-deal' scenario. The MHRA identifies this as a 'more comprehensive version' of the technical information notice published in August 2018. It provides strategies focused mainly on pharmaceuticals: seven 'key arrangements' identified as part of a no-deal Brexit and three for clinical trials. Just two points focus on medical devices.
The regulatory landscape is perhaps slightly more straightforward to work out for the desired future pharmaceutical space as marketing decisions made by the European Medicines Agency do not rely on Member States, as is the case for devices. The EU's medical device and in vitro diagnostic regulations (MDR/IVDR) complicate plans even further in terms of the UK's Brexit preparations. The MHRA says that by 30 March 2019 it will have a regulatory system in place that will mirror all the key elements in MDR/IVDR. The agency also intends to follow EU transitions for MDR/IVDR planned for 2020/2022.
The MHRA states in January 2018, that there would be no abrupt changes to the UK pharmaceutical regulatory framework. Arrangements proposed in the new guidance, including the adoption of a risk-based approach to additional laboratory testing for drug products, would come into force around March/April time. 
It is expected that the industry will welcome a newly proposed arrangement regarding permission for currently CE marked devices to remain available to the UK market even if there is no deal post-Brexit – at least for a time-limited period – with relevant medical device labeling requirements continuing to apply. The MHRA note that more details on future processes that will be required to bring a medical device onto the UK market will be decided some time in the future, adding that adequate time will be provided for business to adjust to any new challenges. However, it may not be plain sailing, it has been proposed for the EU to cease recognizing new medical devices seeking CE marking by UK-based notified bodies (NBs) in a no-deal exit, underscoring the lack of clarity for new medical products seeking EU rather than UK market entry.
As might be expected, yesterday's guidance is not the end of the story. Further guidance on certain proposed drug routes are expected to come "in due course." These are expected to relate to grandfathering marketing authorizations (MAs), new MA procedures for products containing new active substances and biosimilars, free scientific advice to UK-based small and medium-sized enterprises, submissions of paediatric investigation plans and studies as well as requirements for abridged applications to obtain MAs in the UK.
Clearly, this represents essential reading and interpretation from anyone in the pharmaceutical industry (in the UK and the EU) returning to work from their seasonal holidays. That is what we are doing here at Niche Science & Technology. Happy reading.
Reijntjes SJ, et al. The Association for Human Pharmacology in the Pharmaceutical Industry London Meeting 2018: Brexit and Other Challenges in Early Phase Drug Development. Front. Pharmacol., 19 November 2018