Hookipa Biotech Initiates First-in-Human Study of Cytomegalovirus Vaccine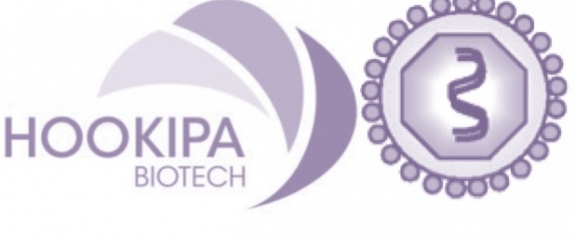 Hookipa Biotech AG, a company pioneering a new class of immunotherapies and vaccines, based on its proprietary viral vector platform Vaxwave®, today announces the start of a first-in-human study to evaluate the safety and immunogenicity of its vaccine candidate, HB-101, against human cytomegalovirus (HCMV). Part of the herpes family of viruses, HCMV is one of the most significant viral pathogens during pregnancy and in immunocompromised patients. 
HB-101 is a bivalent vaccine containing two recombinant, replication-deficient lymphocytic choriomeningitis virus (rLCMV) vectors, one expressing the pp65 protein and one a truncated gB protein of cytomegalovirus. HB-101 is based on Hookipa's viral vector platform, Vaxwave®, which can be applied repeatedly to boost the immune system and stimulate both potent B-cell and CD8+ T-cell immune responses.
Jörn Aldag, CEO of Hookipa, said "Development of a CMV vaccine has been ranked at the highest priority by the US Institute of Medicine. Obtaining approval for the first-in-human study of our HB-101 vaccine, and the commencement of the clinical trial is an important milestone for Hookipa, and provides validation of our Vaxwave viral vector platform. The trial follows strong pre-clinical data for HB-101 and we are confident that this will be reflected in the outcome of the study. "
Hookipa's broadly enabling Vaxwave® technology platform is based on replication-defective lymphocytic choriomeningitis virus vectors that allow induction of strong humoral and cellular immune responses to viral, bacterial and tumor antigens. Strong therapeutic efficacy data have been generated in various pre-clinical models. One of the most distinguishing features of this vector platform is its homologous prime-boosting capacity, allowing Vaxwave® based immunotherapy to be applied repeatedly to boost the immune system and generate potent CD8+ T cell responses against targeted antigens. Vaxwave® is patent-protected by issued patents and patent applications worldwide.