Targeted missiles against aggressive cancer cells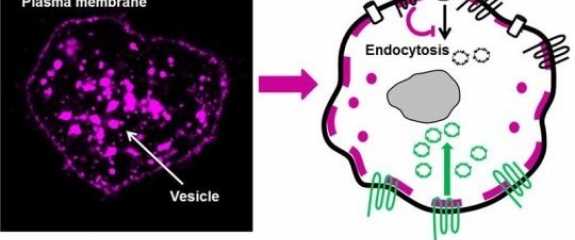 Targeted missiles that can enter cancer cells and deliver lethal cell toxins without harming surrounding healthy tissue. This has been a long-standing vision in cancer research, but it has proved difficult to accomplish. A research group at Lund University in Sweden has now taken some crucial steps in this direction.
"For several years, we tried to elucidate which target proteins on the cancer cells' surface can be used to help these 'missiles' to gain entry into cells. Developing this method has been complicated, and we feel pleased to finally have succeeded," says Professor of Clinical Oncology Mattias Belting. His research group recently published this new method in Nature Communications.
The Lund researchers have mapped the thousands of proteins that exist on the surfaces of regular cancer cells, and cells that are stressed due to lack of oxygen. They also found a special protein (caveolin-1) that serves as a gatekeeper, and prevents many of the surface proteins from entering stressed cancer cells.