Rational Vaccines wins MHRA ILAP passport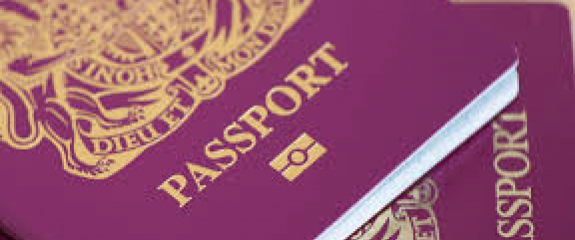 Rational Vaccines (RVx) announces MHRA Innovation Licensing and Access Pathway (ILAP) designation approval for their live attenuated vaccine candidate.
RVx201, targets herpes simplex virus type 2 (HSV-2), that is responsible for genital herpes. Once in the body RVx201 triggers the release of interferons, causing cells to heighten their anti-viral defences. Due to genetic similarity between the live-attenuated strain in the vaccine and wild type herpes. RVx 201 is only the fourth candidate to get passport approval from the UKs Medicines and Healthcare products Regulatory Agency (MHRA).
"The ILAP designation for RVx 201 is another step forward in accelerating the review process of this promising therapy," said Agustin Fernandez, Chief Executive Officer of Rational Vaccines. "RVx 201 continues to show the potential to be differentiated on efficacy, durability and safety over previous attempts develop a vaccine for herpes and could represent an entirely new class of therapeutic and prophylactic herpes treatments."
"We are very pleased to have been granted the Innovation Passport," stated Dr Luis Rios-Nogales, MD, PhD, Chief Development and Medical Officer. "Herpes affects millions of people worldwide and has been shown to interact with other pandemic pathogens, worsening their impact and transmissibility. Given the wide reach of the herpes virus and its implications for people of all ages around the globe, advancing a vaccine is critical."
Dr Tim Hardman, Managing Director at Niche Science & Technology Ltd, UK noted, "ILAP is a truly exciting development with the potential for major benefits for patients, the NHS and the life sciences industry. It aims to deliver safe, early and financially sustainable patient access to medicines by providing a mechanism for its partners to work together and to support the companies developing them. We are delighted to have been able to help Rational Vaccines achieve passport approval."
About ILAP
The ILAP pathway was announced in December 2020 and launched at the start of 2021 in order to accelerate the development and access to promising medicines and is geared toward medicines that are in the early stages of development. The pathway, part of the UK's plan to attract life sciences development in the post-Brexit era, features enhanced input and interactions with MHRA and other stakeholders including the National Institute for Health and Care Excellence (NICE) and the Scottish Medicines Consortium (SMC). 
The innovation passport designation is the first step in the ILAP process and triggers the MHRA and its partner agencies to chart a roadmap for regulatory and development milestones with the goal of early patient access in the UK. Other benefits of ILAP include access to range of development tools, such as the potential for a 150-day accelerated Marketing Authorization Application (MAA) assessment, rolling review and a continuous benefit risk assessment.
About Rational Vaccines
Based in Cambridge, MA, USA, Rational Vaccines develops engineered, live attenuated viral immunotherapeutic and prophylactic vaccine candidates, particularly focused on combating all diseases resulting from herpes simplex virus 1 (HSV-1) and herpes simplex virus 2 (HSV-2) infections. The company currently has several vaccine candidates in the pipeline. Their first candidate, RVx 201, is currently approaching a Phase I/IIa trial in herpes-infected subjects.   
Rational Vaccines also joined recently the battle against COVID-19 with a serological assay currently in development and a future COVID-19 vaccine planned. For more information please visit www.rationalvaccines.com.
About RVx 201
RVx 201 is a live-attenuated, genetically-modified variant of HSV-2. This mutant establishes a self-limited infection in vaccine recipients, but is not expected to cause disease or adverse effects at any time after vaccination. The approach of this live HSV-2 vaccine is similar to the existing, and very effective, live varicella-zoster virus Oka vaccine, developed in the 1980s. The vaccine strain is known as 'HSV-2 0∆NLS' where the term '0∆NLS' references the nature of the attenuating mutation. In the pre-clinical setting, RVx-201 has shown to be highly efficacious in protecting immunized animals against HSV-2 genital herpes relative to naïve animals.